Prsluci su definitivno IN ove sezone!

Prsluci od lažnog ili pravog krzna svih dužina su pravi modni hit na ulicama...

Odlično se kombinuju uz pantalone i uz suknju. Mogu da budu savršeni odevni komad za posao, izlazak ili za šetnju po gradu.
Uostalom, bitno je da je prsluk čupav, sasvim je nebitna, dužina, boja, da li je krzno pravi ili ne, uostalom, najbitnije je kako se Vi osećate u tome.
Divna Olivia Palermo


I za kraj, nekako mi ne ide, da ne pomenem naše blogerke! I njihove street style-ove sa krznenim prslucima...
Zorannah Fashion Corner
Frashion by Marina
Divine World of Fashion by Branislava
Butterfly Dreamer by Anastasija
Fashion and style by Vanja M.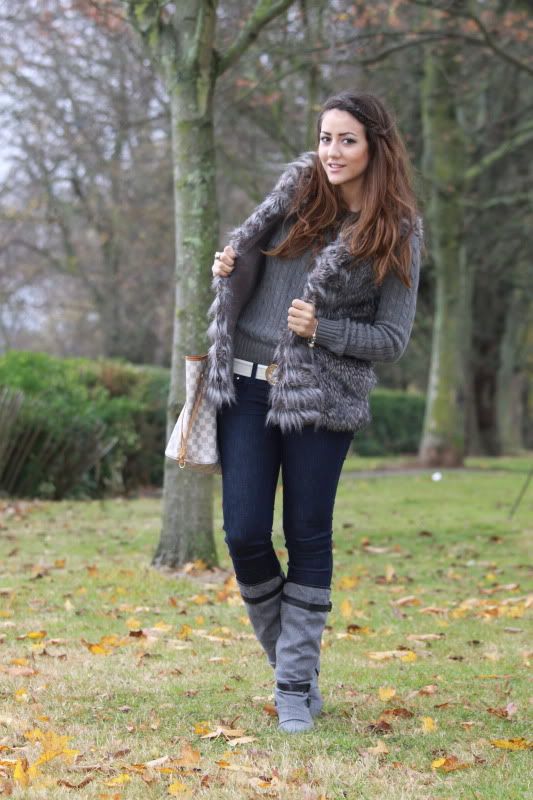 Glam and Glitter Forever
Žao mi je ako sam nekog zaboravio! Nije mi bila namera, samo sam se njih setio, mislim znao sam već za njihove prsluke, Ako sam nešto zaboravio podsetite me! Inače, samo sam kod Marine našao 2. kombinacije sa prslukom, ako ima kod još neke, i to mi kažite :-)
Do sledećeg... Vaš S.